Elementor Formidable Forms Widget​
Formidable Forms is one of the most powerful WordPress form builder plugins but has some designing limitations. PowerPack forms Widget for Elementor lets you design the formidable forms with impressive styling options and allows you to customize the form in the way you want.
Advanced Layout and Spacing Options
Easily manage spacing between form fields & get full control over the layout of the contact from with Formidable Form Widget.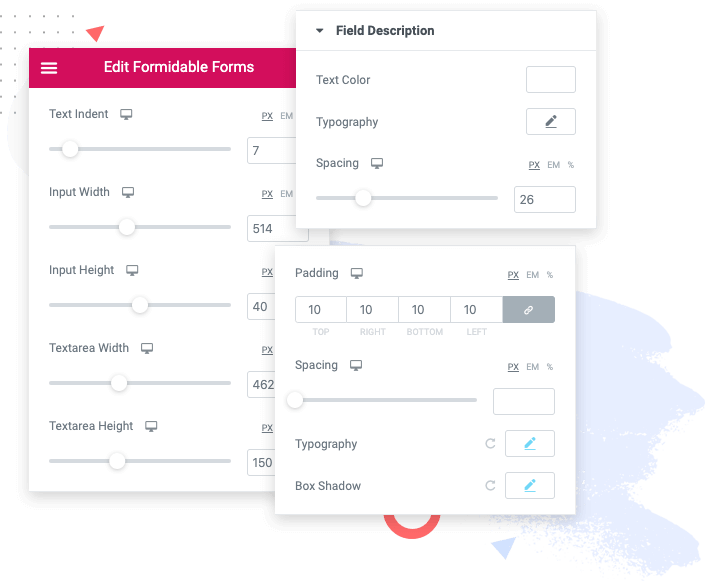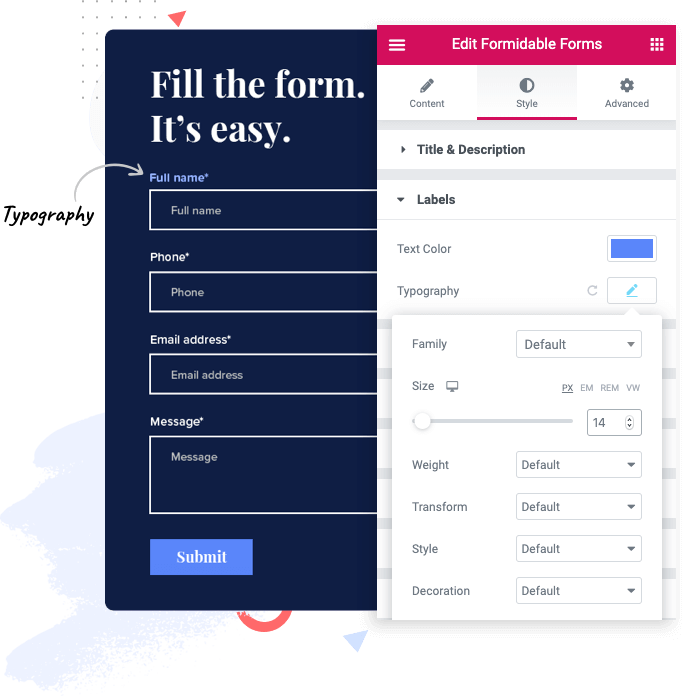 Build a Form that Perfectly Matches Websites' Look
Typography & color option of widget lets you design the impressive contact forms on your websites.
Customize Radio and Checkbox Button
Formidable Form Widget is loaded with limitless styling features, allowing you style every single aspect of the from.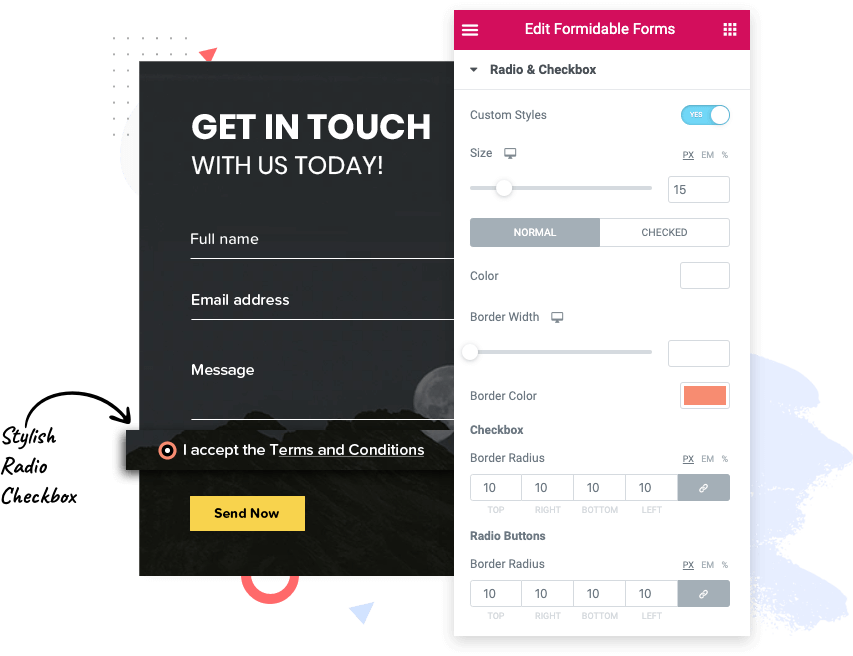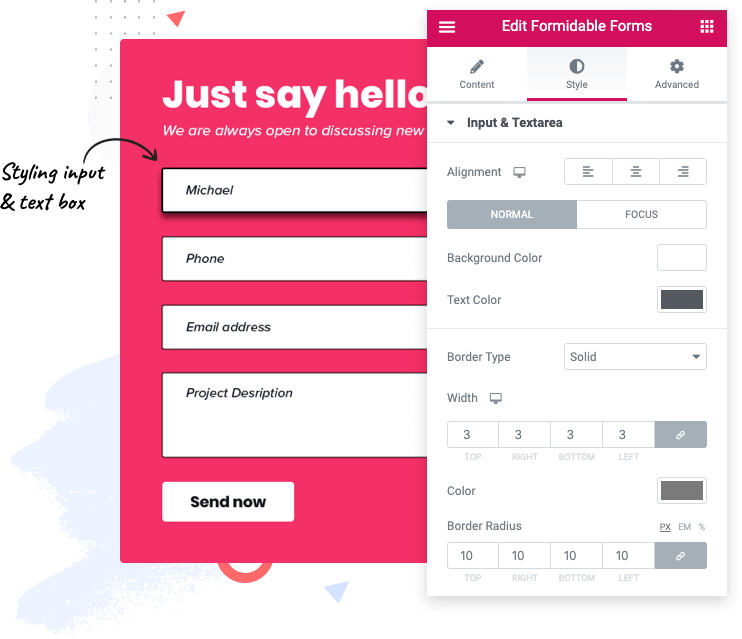 Customize Input Field Area Easily
Styling form with PowerPack widget super easy. No additional coding skills required! Just few clicks and you good to go.
Options To Style Form Title & Description
Customize Title & Description on front-end with Elementor Formidable Form Widget.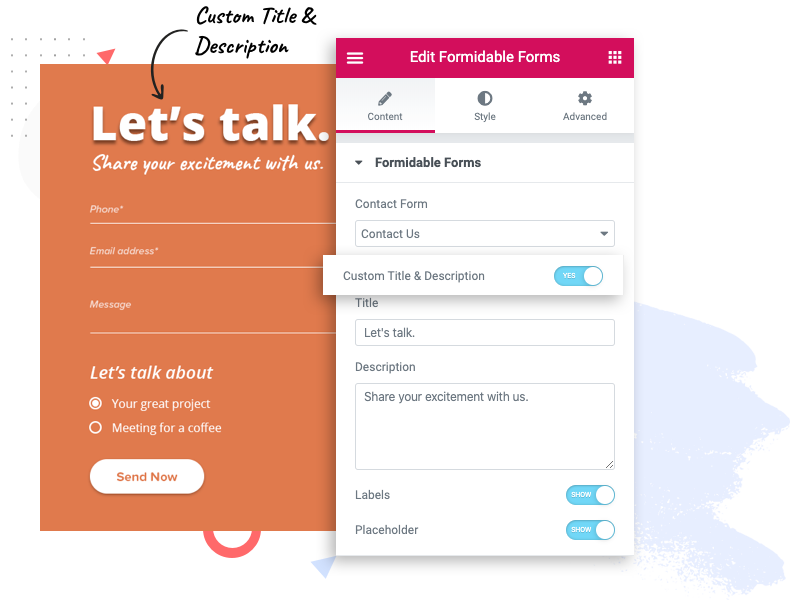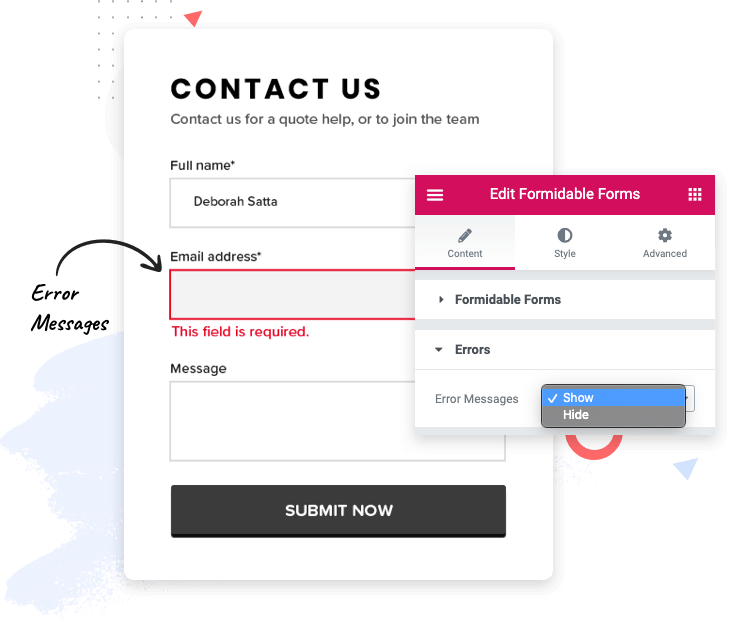 Customize Error Messages with Elementor Formidable Forms Widget
Choose color, alter typography and many more styling options for error messages with PowerPack.
Customization Options For Submit Button
With Elementor Formidable Forms Widget you can also style the submit button of the form.