Countdown Timer Widget For Elementor
Increase conversion and boost sales by displaying countdown timers with the advanced PowerPack Addons Countdown Timer Widget for Elementor.
Boom Your Sales With The Countdown Timer Widget
Embed countdown timer widget on Elementor without adding any CSS or plugin!
Display Fixed or Evergreen Countdown Timer
Countdown Timers are the best way to capture users' attention.
PowerPack Countdown Timer Widget includes two popular countdown timer types. You can choose Fixed Countdown Timer or Evergreen Countdown Timer to add to your WordPress sites.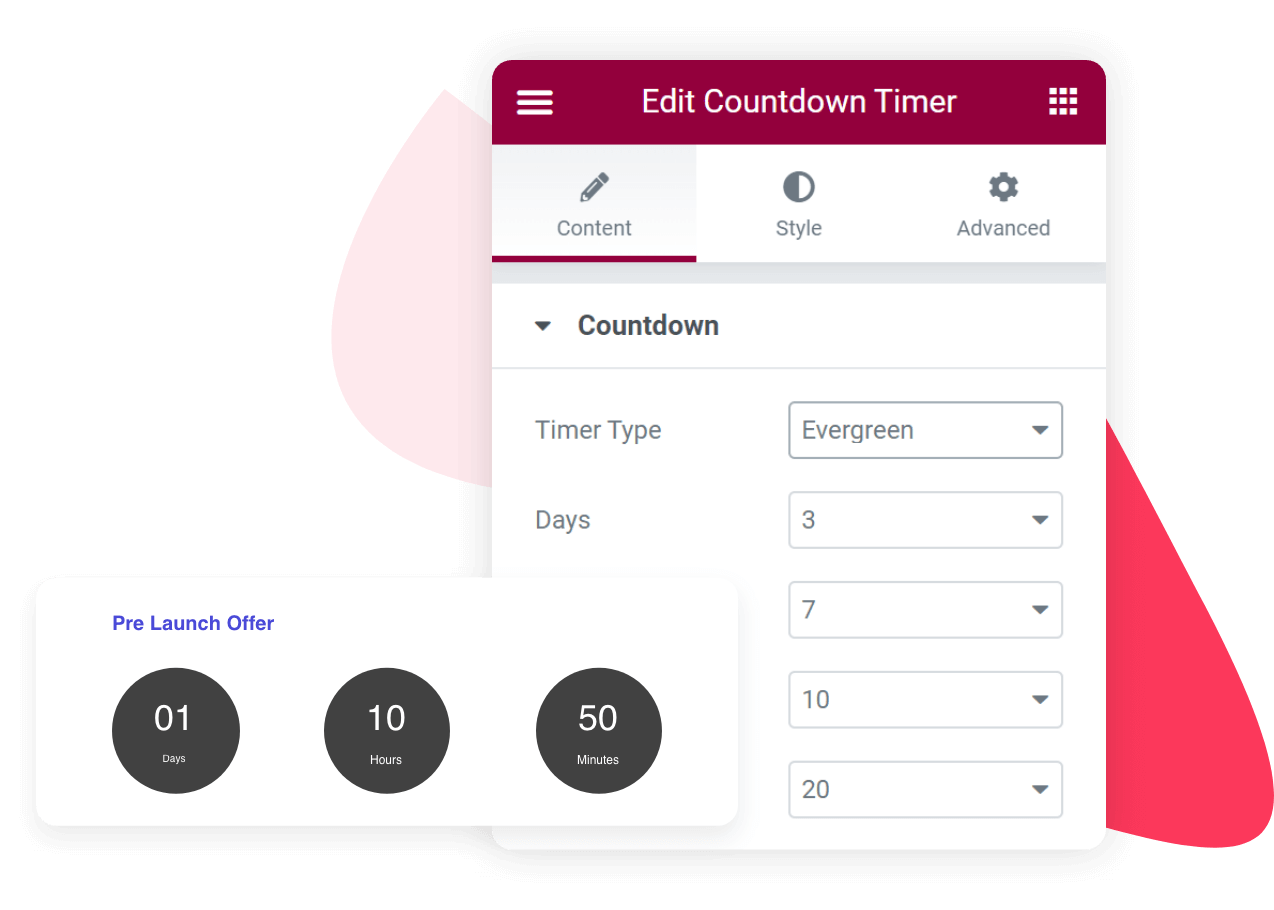 Highlight Upcoming Events With Fixed Countdown Timer
Display fixed countdown timer to display events, sales offers, or any upcoming discount on your websites.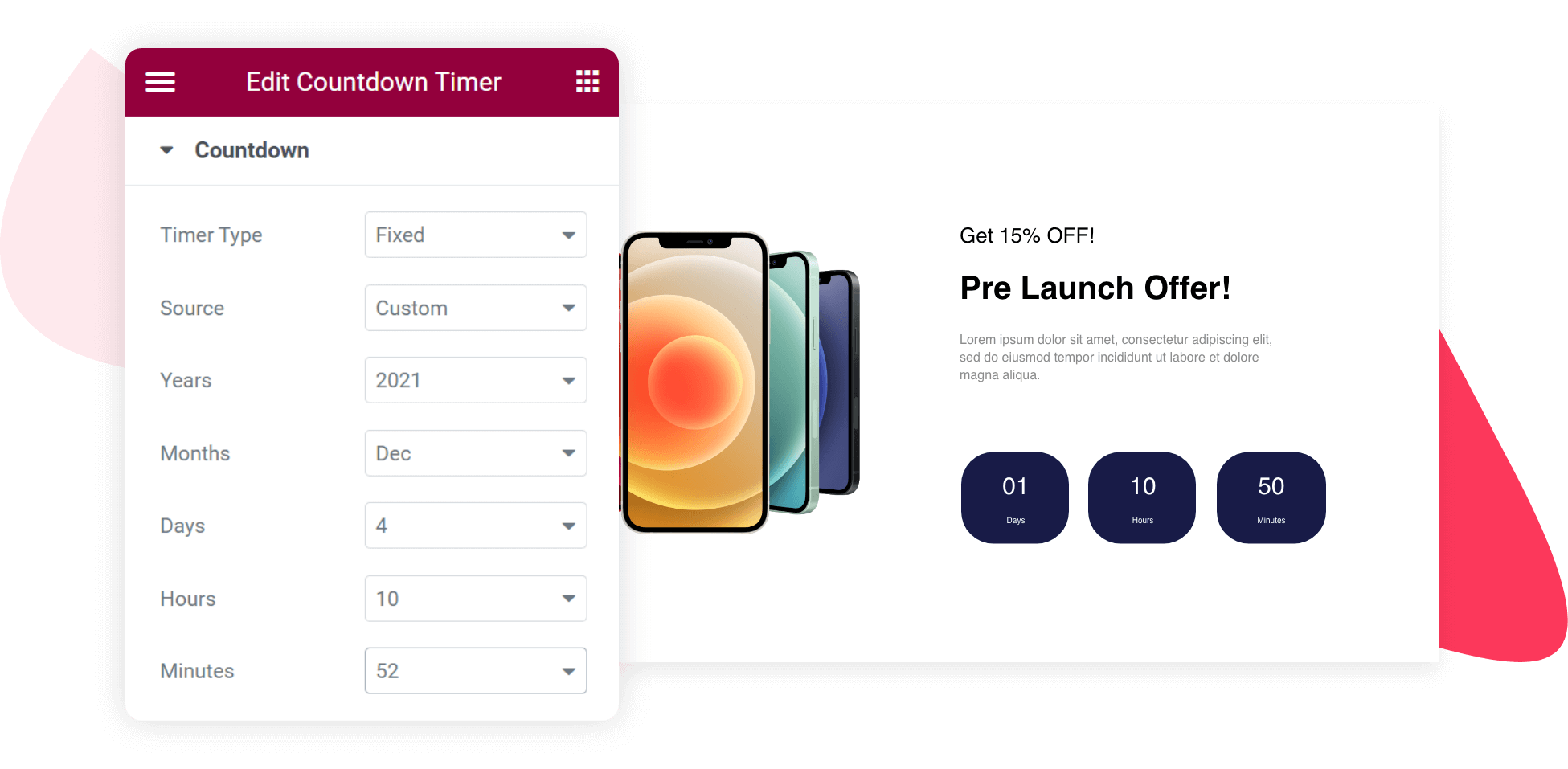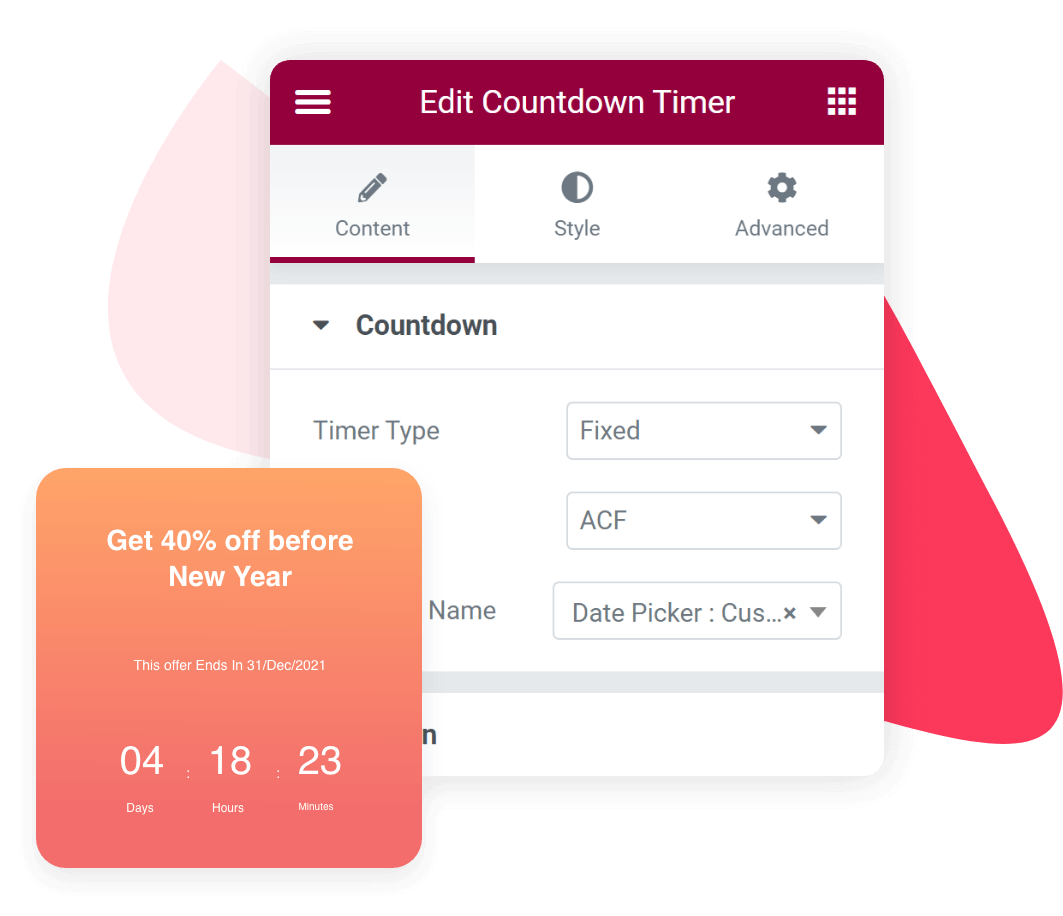 ACF Source For Fixed Countdown Timer
PowerPack Countdown Widget supports ACF for the fixed countdown timer type. This saves you huge time and allows you to dynamically set the due date of the countdown timer with an ACF field.
Promote Discount With Evergreen Countdown Timer
Create curiosity and urgency every time visitors land on your site. Display a customized evergreen countdown timer and showcase the same time frame, regardless of which time period users visit your site.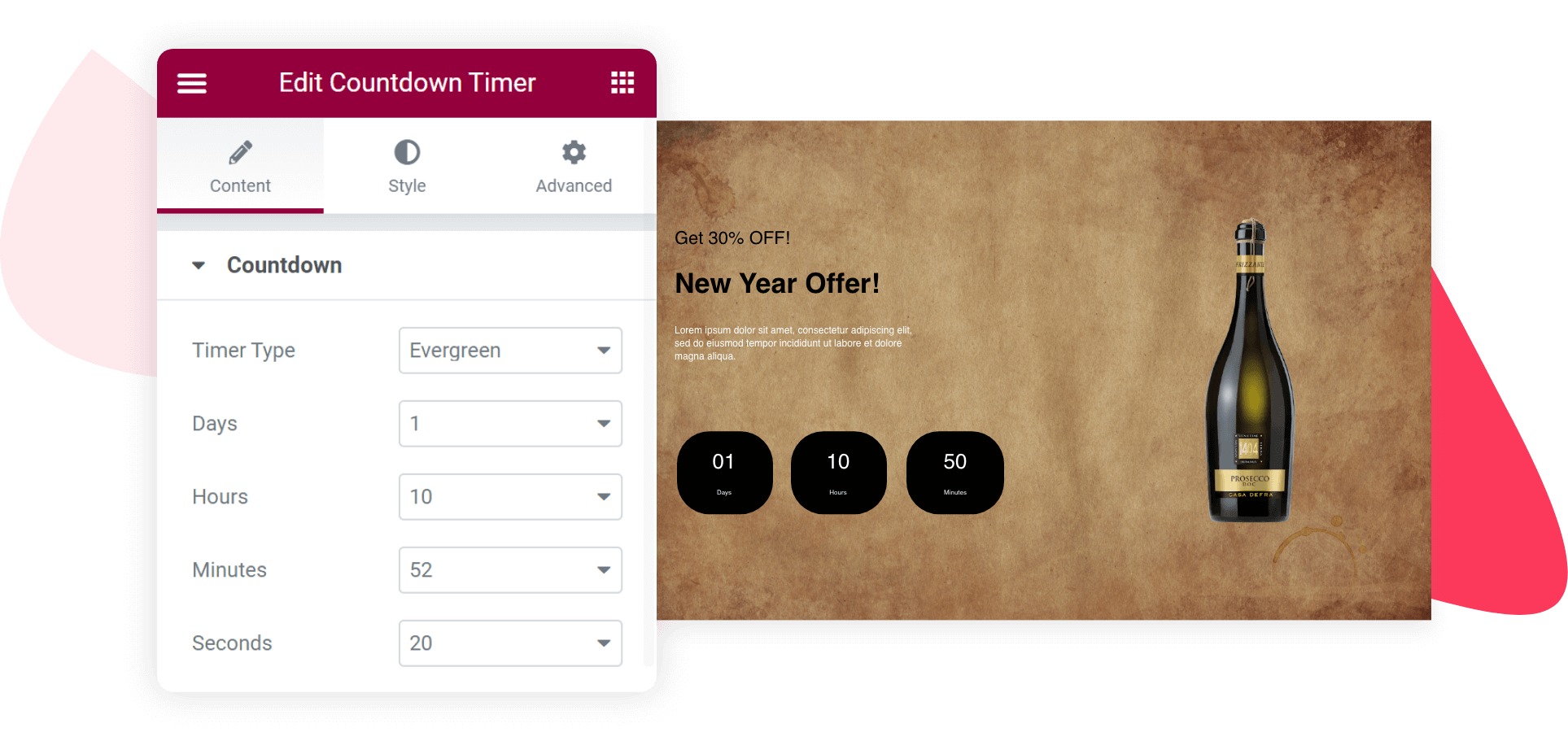 What happens after the countdown timer ends? With PowerPack Countdown Timer, you can easily set custom actions after the countdown expires. You can set the following actions: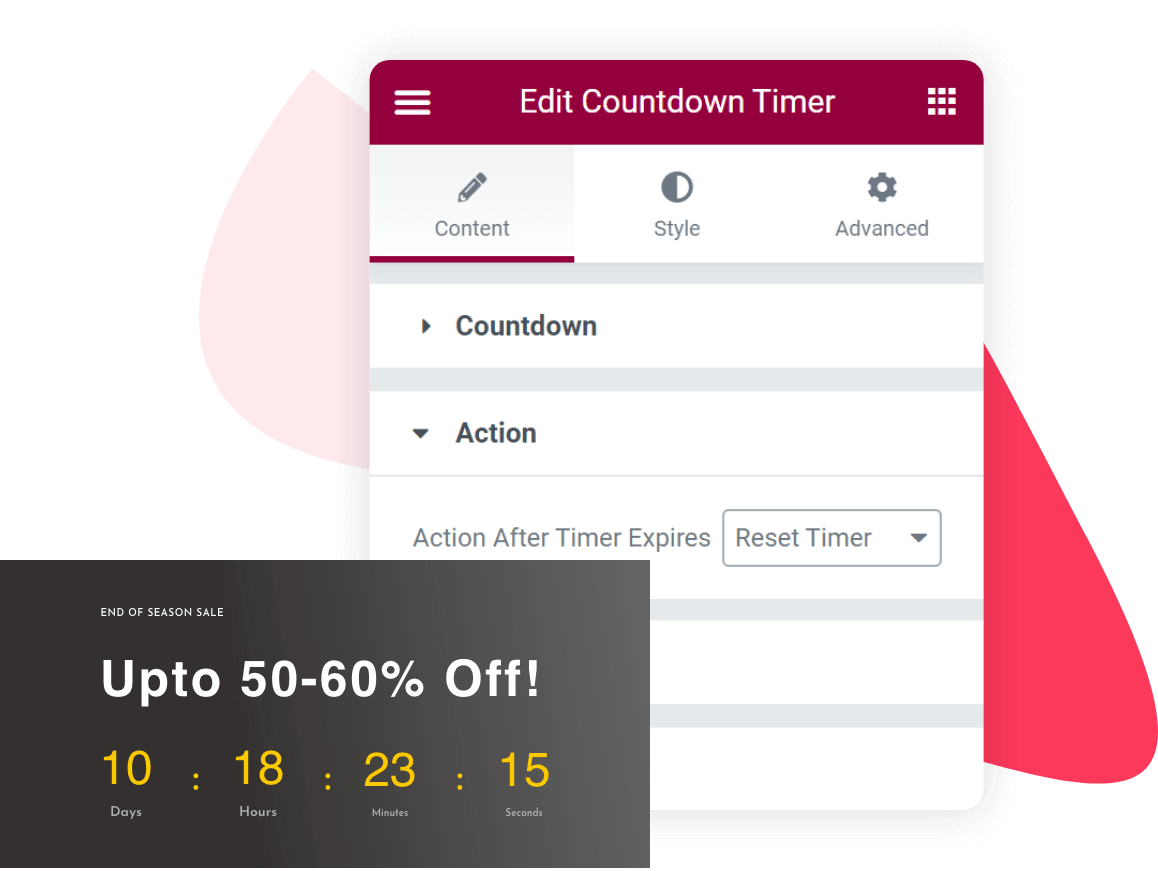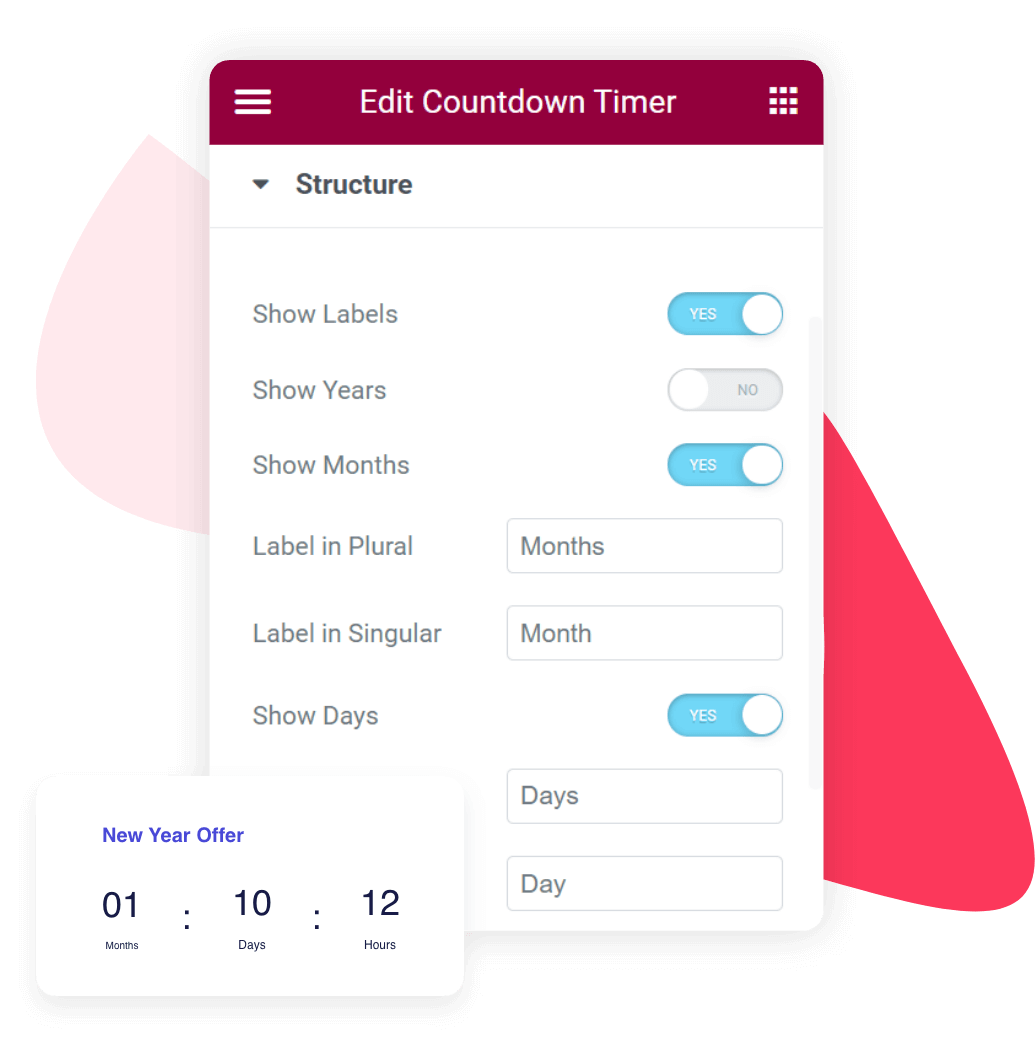 Set Custom Labels For Countdown Timer
With the PowerPack Countdown Timer Widget, you can display your custom labels instead of months and days. Also, you can choose whether to display the labels inside or outside the container.
Extensive Styling Options
Elementor Countdown Timer Widget by PowerPack lets you design eye-catching countdown timers with various styling options.
Get complete control over the spacing and alignments of your Elementor timers.
Give your countdown timers a stylish look by displaying them in a circle or a square box.
Create a clean countdown timer section with colon and line separator settings.
Design countdown timers the way you want. Change colors, alter typography & customize multiple styling options.